After my experiences with the Eachine Wizard race drone I came to the conclusion that I did not need a racing drone, but a normal, easy to use drone that I could use for filming. The Mavic was out of my budget, so my focus was on this FIMI X8 SE drone. I already viewed some footage and could not wait to received it. Now I'm a proud owner of the FIMI and in this review I will describe the drone and share my experiences with it. Below you can also find useful information to get you started with your FIMI X8 SE and some useful resources for all FIMI owners.
Footage
Lets start with some footage to show the capabilities of this drone.
Specifications
The FIMI 8X SE has so much specs 🙂
FIMI X8 SE RC Quadcopter
Dimensions: 204 x 106 x 72.6mm
Diagonal size: 372mm
Item weight: 790g
Hover accuracy Vertical: ±0.1m (Within the ultrasonic detecting range) ±5m (when GPS Positioning is active)
Hover accuracy Horizontal: ±1.5m
Ascending speed (max): 5m/s
Descending speed (max): 4m/s
Cruising speed (max): 18m/s
Flying limit altitude: 500m
Maximum Flight Time (no wind): About 33mins (at 8m/s constant speed)
Charging Time: 3.5h
Wind resistance: ≤50kph
Satellite positioning systems: GPS+GLONASS
Operating frequency: 5.725-5.850 GHz
Package Weight: about 1.97KG
Package Size: 287 x 247 x 96mm
Remote Controller
Dimensions: 203.8×91 x 46.6mm
Weight :370g
Operating frequency: 5.725-5.850GHZ
Max controllable distance: About 5000m
Battery : 3900mAh lithium battery
Nominal voltage: 3.7V
Charge port type: Micro USB
Input : 5V -2A
Mode: Mode 2 ( left hand throttle)
Gimbal
Controlled rotation scope: 0°〜-90°Pitch angle
Angle control accuracy: ±0.004°
Stabilization: 3-axis gimbal
HD 4K Camera
Lens: FOV 78.8°
Aperture: f2.2
Focal distance: 4.73mm
Equivalent focal distance: 26mm
Sensor: 1/2.3″ CMOS
Effective pixels: 12M
ISO range: 100 – 3200 for video 100-1600 for still
Shutter speed: 8 ~ 1/8000S
Max photo resolution: 4000*3000
Video resolution: 3840×2160 30/25/24fps
2560×1440 60/50/30/25/24fps
1080P 100/60/50/30/25/24fps
720P 200fps
File system: FAT32 / exFAT
Image format: JPG; JPG+DNG
Video format: MP4
Memory card type: Micro SD ( U3 or above) 8 – 64GB (Sandisk/Kingston U3 recommend)
Max bitrate:100Mbps
Charger
Output :13.05V -3A
Power: 39.15W
Input: 100-240V~50/60Hz1.5A
Implementation standards: Q/BJFMK0001-2016
Battery
Charging limit voltage: 13.05V
Capacity: 4500mAh/51.3Wh
Voltage: 11.4V
Weight: About 275g
Propeller
Length: 8.5inch
Pitch: 3.3inch
Expectations
The FIMI X8 SE looks like a typical Xiaomi product due to the white box and product. On a couple of web-shops they still call it the Xiaomi FIMI X8 SE but the real name is: Fimi X8 SE. The Xiaomi Mi Drone was quite popular and is a real competitor to the big Phantom drones, but the Mi Drone was the last drone on the FIMI site that was branded as Xiaomi. Newer models are branded as Fimi only. When you check the box and the products inside one thing is clear: Xiaomi was involved in the design and development. And I think that is a good thing. Xiaomi core competencies are bringing design products of high quality on the market for a good price.
Before I purchased this drone I read and watched a lot and my expectations where high. I couldn't wait, but luckily enough shipping on banggood took two weeks and when started unpacking I knew most of the expectations would be fulfilled. Of course the big competitor brand Mavic is a quality guaranteed but I like it to have a cheaper product that has almost similar specifications. It is quality and I'm expect to have a lot of fun with the FIMI.
Packaging
The FIMI X8 SE comes in a retail package that weighs almost two kilograms. The package size is: 28.70 x 24.70 x 9.60 cm (L x W x H).
What's in the box?
The package includes:
RC Quadcopter( with camera)
Transmitter
11.4V 4500mAh Lipo Battery
USB Cable (3x)
4 Propellers
AC Cable
Charger
Manual
Features
Some of the most important and impressive features of the FIMI X8 SE as stated on Banggood:
With Foldable and portable design, the drone is easy to carry.
3-axis Mechanical Gimbal: It combines a light weight 3-axis mechanical gimbal with the latest professional control algorithms,bringing in the ultra smooth and jello-free videos even in high-speed or strong-wind conditions.
4K 100Mbs Videos: The drone shots video at an incredible 4K/30fps and captures every moment perfectly.
5 KM Range: The image transmission distance is up to 5km improved by enhanced anti-interference performance and adaptive streaming bitrate technology.
Flight time is up to 33mins with 11.4V 4500mAh lipo battery.
Smart Tracking Mode: With the powerful visual tracking system, the drone can precisely lock the target with more powerful flight planing shooting.
Precise Vision Positioning System: GPS+glonass dual-satellites positioning system ensures more precise hovering and faster positioning.
The transmitter is with detachable sticks and stretched structure design.
Time to test (play)
Build Quality & Design
The drone is quite heavy but feels real solid. Everything was well packed and when unpacked you can see that every component is well designed.
When you unfold the wings of the FIMI X8 SE you feel that the hinges have no play at all, the way you put the propellers on it (quick-release system) is very clever. Good engineering FIMI!
The only thing on the drone that feels not very solid is the camera, the camera hangs in the gimbal and that is a moving part, but it looks and feels somewhat vulnerable. That's the reason people print and web-shops sell camera/gimbal protection for this drone. In this way you can safely store the drone or carry it with you without damaging the camera and gimbal.
Battery
One of the best features of this drone is the battery quality. By pressing the power on button shortly you can easily check the battery status by looking at the battery indication LEDs. The battery lets you fly your FIMI drone for about 30 minutes and that's very impressive. You can slide and click the battery on the drone and it is easy to remove for charging or replacing it with a full spare. The battery charger is small and the only downside of the charger are the pins on it: you should be be careful and protect those pins when the battery is not in it.
Controller
The controller has enough buttons and a build-in battery that can be charged with one of the micro USB cables. The sticks can be removed and stored inside a rubber compartment in the controller. You can easily fit your phone in the holder, but it is wide enough to also use an iPad mini or another small tablet. Three types of USB cables are included: Apple Lightning, MicroUSB and USB 3C. So every modern smart phone can be used with this controller. The button configuration of the FIMI X8 SE controller is as follows:
return to home button
on/off
launch/land
5D joystick (for custom shortcuts you can setup in app)
ISO scroll wheel
gimbal adjustment wheel
photo/video buttons
This transmitter is better than others also when it comes to battery life. Considering it lasts twice as long as standard DJI ones.
Software
Now we know that the hardware is more than fine what about the software? The software is just as important as the hardware, and this should make the difference between an untamed racing drone and a more conformable drone like the FIMI. Luckily the software is very good! The software can be split into two components: The App and the Firmware of the components of the drone itself.
Both types of software receive update frequently: the App is updated through the App store and the components are updated through the app. The frequency of updates indicates that the drone and app are supported very actively by FIMI and that the cares about providing the best consumer experience.
Firmware updates listed in Google doc sheet by Aiolosimport (not official, but it gave a good impression of how many update fimi released in the past).
https://docs.google.com/spreadsheets…it?usp=sharing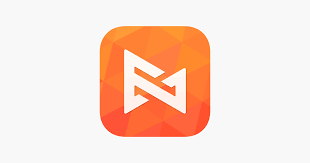 iOS: https://itunes.apple.com/us/app/fimi…447940132?mt=8
Android: https://play.google.com/store/apps/d…mi.android.app
APKPure: https://apkpure.com/fimi-navi/com.fimi.android.app
We tested with the Android version of the app. And it has plenty of features but also got a lot of updates. We found a very good beginners guide of the navi that handles all the features, icons and buttons in the Navi app. Please watch the video in the chapter below: Tips for beginners and get familiar with the whole app.
Heath / Power consumption /Noise
The drone becomes warm when flying, due to the motors, processors and the the energy that is quickly drawn from the battery. But the temperature can be monitored through the app, and when it reaches a maximum the app will notify you and suggest a landing.
I was able to fly 30 minutes on 120 meter at 18 degrees Celsius. That is three minutes less then advertised, but still very good. But the controller is much more efficient, and I really don't know how long, because it took me several flights without charging, and once I forgot to turn off the controller. When you forget to turn it off the controller will start to beep to notify you.
The noise of the drone I can't measure but it is acceptable. neighbors will know when the drone takes off, but when flying high enough they won't notice 😉
Portability / Mobility
This drone is easy fold-able and that means that you can carry it in your hand easily.
The dimensions are:
X8 folded: 204 x 106 x 72.6 mm
X8 RC: 203.8 x 91 x 46.6 mm
When you are taking the FIMI with you you should not put it in a normal bag or your backpack. Please use a specific carrying case, this will protect your drone. When the FIMI X8 SE was just released, people tried to use bags that were for Mavic drones, but they are too small. Only the Mavic 2 bags can be uses. but check out the complementary products below and you find out that there are enough products for the FIMI these days.
Before your first flight
Unleash the beast! Time to Play and have fun! Ow wait, you have to charge and update the firmware. Getting the FIMI X8 SE flight ready is a very easy process:
Charge the drone and controller
Download the free app for IOS or Android: FIMI Navi
Unfold the drone and put in your SD card (use a U3 speed card to be able to record in 4K)
Put your phone into the controller and connect the USB cable with controller and phone, the FIMI App will auto start.
Turn on the drone and the controller. Push the power buttons two times. The controller light will start blinking until it is connected. When the Controller (with your phone) and the drone are connected the lights will stay on.
The app will check the version numbers of the firmware of the drone components and suggest to download and install the update. A firmware update contains software for several parts: the battery, camera, etc. All bundled in one firmware download.
After downloading you can update the drone and all lights are blinking and the drone is beeping.
Now you have one thing to do: Calibrate the drone and camera. in the app choose Calibrate and follow the instructions on your phone.
You first flight can begin
Choose a nice location (and check whether it is allowed to fly there)
Find a solid and clean surface for takeoff (even better: use a landing pad)
Check if the area is clear and if the props are attached properly.
Open the app and check:

Magnetic interference is low
Check the Drone Status ! (Joystick > Right)
Make sure fail safe is on RTH (return to Home)

Turn of by clicking the lift off button on your screen (left corner below)
Tips for beginners:
The best tips for starters I have is: do your first flight together with a friend. Of course it is the more the merrier, but it can be really useful to have some extra hands and eyes, for checks on the location of the drone and the environment while you can control it by looking at the app. But before making your first flight check the video below to get info about the app.
Customizability with a 3d printer
We used the Alfawise U30 to print some nice things for the FIMI X8 SE. On thingiverse you can find plenty of useful models for parts and accessories: Extended legs, a propeller case, camera protector parts etc. The things we printed for the FIMI: charger pin protector, gimbal camera protector. Those parts can also be bought as you can see in the next chapter.
Complementary Products
Bags
On of the first things you must bye is a good bag to carry and protect your drone. Banggood have plenty of them.

Range extender
To mount on the antenna of the controller. Can be printed by yourself or bought on banggood
Fimi owner tips:
Inform yourself for information and news by using the communities. The software often gets updated. Next to that, people create printable models, shoot nice video's and provide plenty of tips and tricks. They gather together in communities like Facebook. If you follow that communities your are up to date and learn always something new.
When you look in these group you will notice that there are much problems when recording movies in 4K. The reason is often simple: 4K consumes more bandwidth, so you need faster SD cards. Choose the right SD card (it must be really fast, so go for at least U3 graded!!). Another question regarding memory cards you will find very often is: FAT32 or NTFS? The answer: Exfat.
Simple steps you can take to improve your range:
– Switching your phone / tablet in to airplane mode
– Try a less dense area to minimize interference from WiFi etc.
Where to buy a Xiaomi FIMI X8 SE?
Discount coupons
We have a 6% Off coupon that you can find on our coupon page here:
No coupons found.
Design

Quality

Usability

Price
Summary
If you need a good drone for filming that is affordable, the FIMI X8 SE is a perfect choice. Not only the drone is priced well, but also the additional spare parts and accessories are.
There are several communities for support, tips and printable accessories. The software is well engineered and the overall experience is very good. That in combination with the price makes this drone worth your money and a very good alternative to a much more expensive product from DJI.
Pros
Good price.
4K image quality.
Perfect range.
Enough accessories.
33 minutes of flight fun!
Lots of software updates from FIMI.
Cons
No collision detection (obstacle avoidance sensors ) like the Mavic Air.
No spare propellers included.